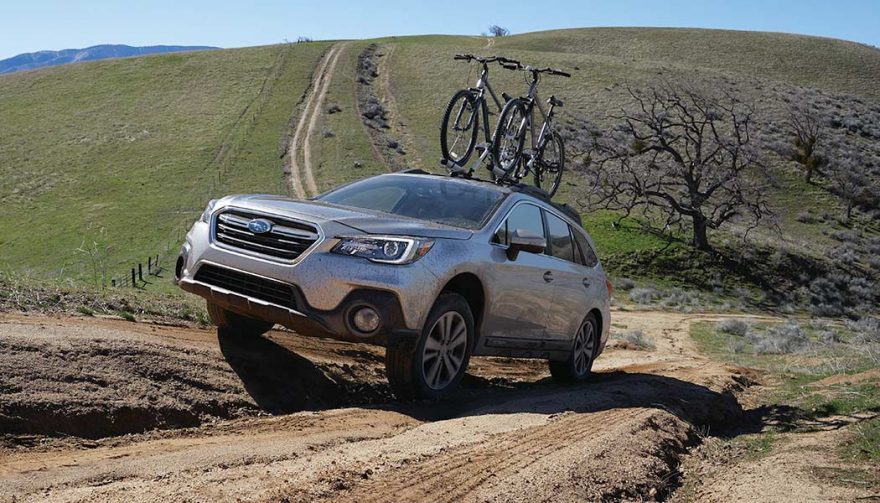 Sales for the Subaru Outback were up nearly 6,000 units
These Are the Best Selling SUVs in the US for 2017
Another year of sales and another year of big market share increases for SUVs and crossovers. The popular high-riding vehicles climbed 2.5 percentage points to make up 42-percent of the entire auto market in 2017. With that overall increase, five of the 10 best selling SUVs had double-digit sales increases.
So let's take a look back at the 10 best selling SUVs of 2017.
10. Subaru Outback: 188,886 sold
The Subaru Outback was one of the pioneering crossovers. It started life as a Legacy wagon and then got extra rugged cladding, a higher ride height and other SUV-like touches. Now it has taken over and the Legacy wagon is no longer offered.
The Outback offers good visibility, a higher seat for easy entry, and ample cargo space. Subaru's all-wheel drive offers excellent traction in all weather. A 2.5-liter flat-four offers good fuel economy for the class and an available 3.6-liter flat-six offers 256 horsepower. For 2017, sales were up nearly 6,000 units from 2016.
9. Jeep Wrangler: 190,522
The Jeep Wrangler was the only vehicle on our list of best selling SUVS to see a sales decline for 2017. However it may be a victim of its own popularity. For most of the year, teases and hints of an all-new model covered the internet. That new model was revealed near the end of the year and it's possible buyers were waiting for it. It was also a small decrease, seeing just 1,252 fewer Wranglers sold.
The Wrangler is one of the most capable SUVs off road of any on the market. The new model offers more comfort, more open-roof options, and a pair of engines – a 2.0-liter turbo-four and a 3.6-liter V6.
View on One Page