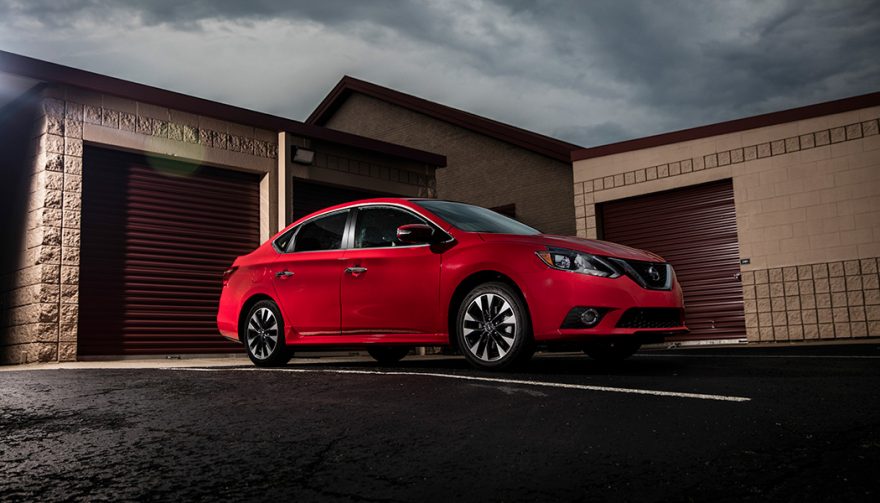 There might be more than a hundred new vehicle choices this year, but only a few offer up a combination that puts them on the best selling vehicles of 2018.
Popular Rides: The Best Selling Vehicles of 2018
We're a long way from back when cars topped the best-seller charts. These days, it's surprising how far down the list you have to go to find a sedan. It's a truck and crossover world as buyers love the visibility, versatility, and perceived safety of the pickup and crossover. So we take a look at the best selling vehicles of 2018 and why buyers love these models so much.
Nissan Sentra: 213,046 units
Nissan's Sentra isn't the most interesting compact sedan out there, but that hasn't kept it off the list of the best selling vehicles of 2018. So what leads buyers to this one? Well, that rear styling might be a touch ungainly, but it conceals a large trunk. The interior is a little sparse in design, but it offers lots of features. Like automatic emergency braking, blind spot warnings, and rear cross traffic alert. That last one is still rare in this segment. And that plain dash will probably prove durable over time. Nissan also offers a 1.8L four for buyers looking for fuel economy and a 1.6L turbocharged SE-R version for buyers who want sharper handling and plenty of power.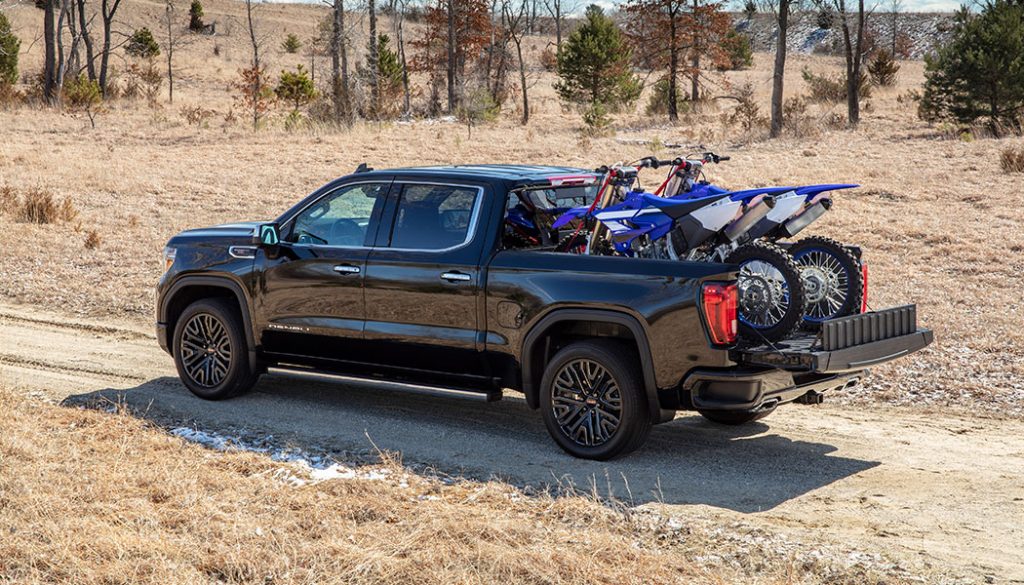 GMC Sierra: 219,554
Last on the list of the best selling vehicles of 2018 is this. The GMC Sierra. The more luxurious of GM's pickup offerings, especially in top-spec Denali. An all-new Sierra arrived last year that boasts some really innovative pickup truck features. Like the tailgate that can take six different positions that include a stand-up desk and low-hanging step. And a carbon-fibre bed that promises to be lighter than a standard box, more corrosion resistant, yet still more durable than the steel and aluminum pieces the other guys are using.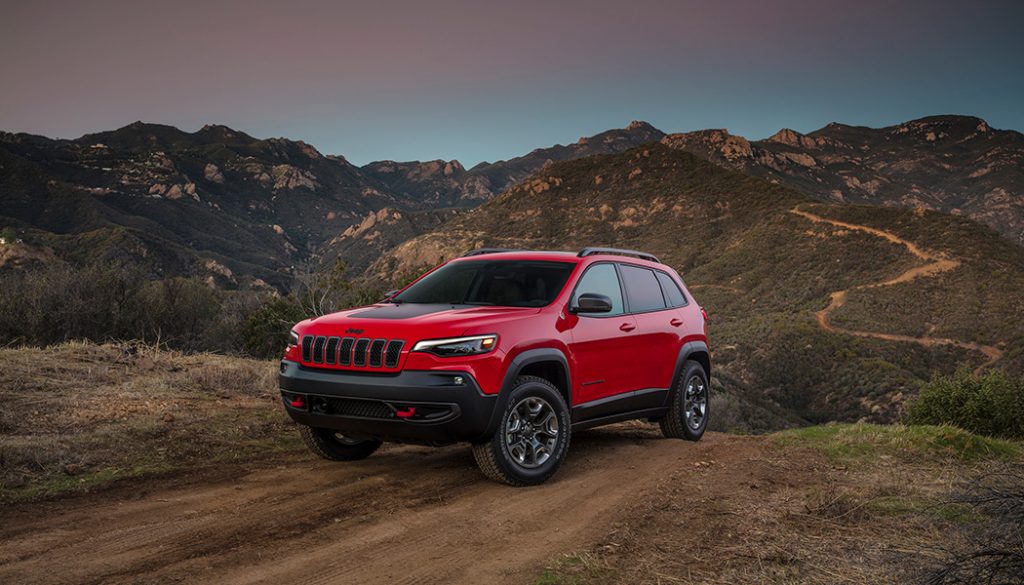 Jeep Cherokee: 239,437
For those who find even the updated Wrangler still a little too uncivilised, Jeep offers the Cherokee. A more conventional crossover that, properly specced out, can still take buyers farther off-road than they've likely ever gone before. The Cherokee got a refresh this year that added slightly more conventional, though still rugged styling. It also added a new turbocharged 2.0L with 270 hp and 295 lb-ft of torque that makes this one of the quickest vehicles in the segment. In Trailhawk guise, it's also one of the only ones that offers a low-range transfer case.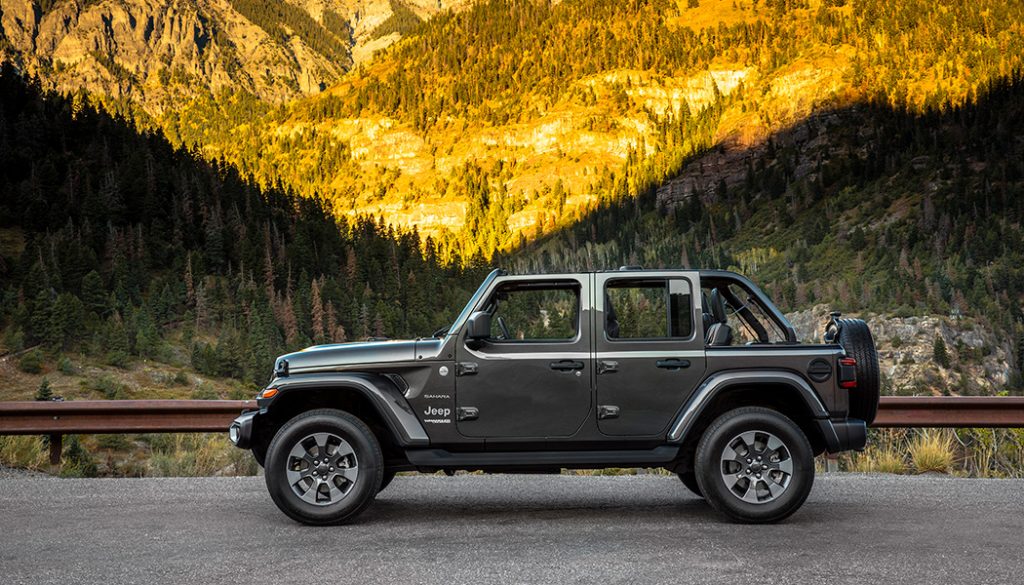 Jeep Wrangler: 240,032
The ultimate factory off-roader is the Jeep Wrangler. And it saw a completely redesigned model arrive in 2018. The new Jeep added civility to the classic Jeep. Making it more comfortable on the road and more pleasant and quiet if you need to drive it every day. But instead of sacrificing off-road capability, Jeep made the new Wrangler even more of a force off-road. Get a basic model if you're planning on hitting the trail on the occasional weekend, or step up to the Rubicon with multiple locking differentials, taller tires, and more off-road ability than most drivers will ever use. It's the only open-top sports car that can travel to almost anywhere in the world.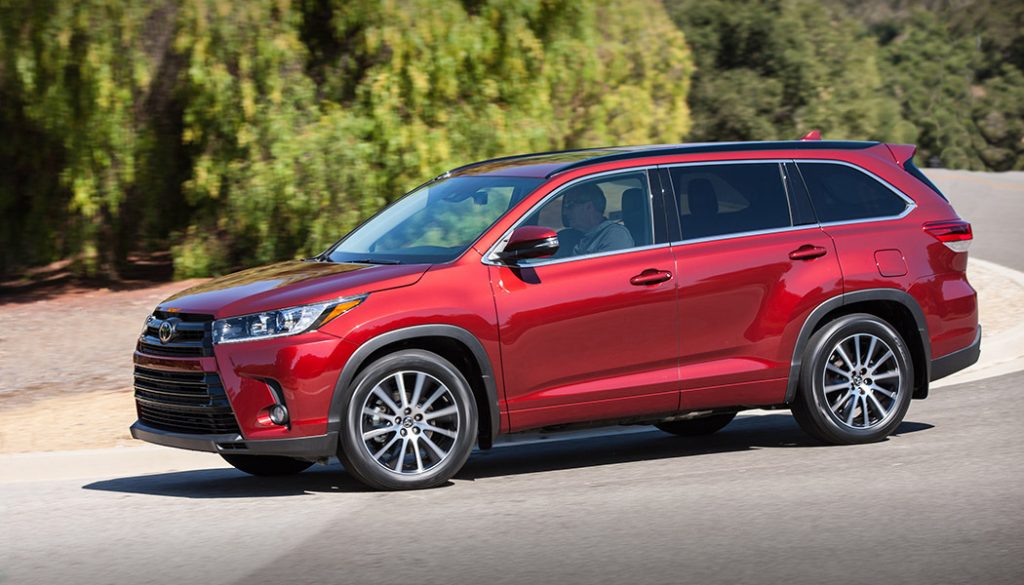 Toyota Highlander: 244,511
The Highlander is the Camry for buyers with bigger families or more stuff. This isn't the most interesting three-row crossover, but it is one of the only that's available as a hybrid. With a V6 driving the front wheels paired to an electric motor driving the back for a neat all-wheel drive system without a drive shaft linking front and rear. Like the rest of Toyota's lineup, this one offers drivers a wide array of driver assistance tech like radar cruise control, automatic high beams, blind spot alerts, and automatic braking. Expect a brand new Highlander during 2019 that will likely continue the current crossover's sales success.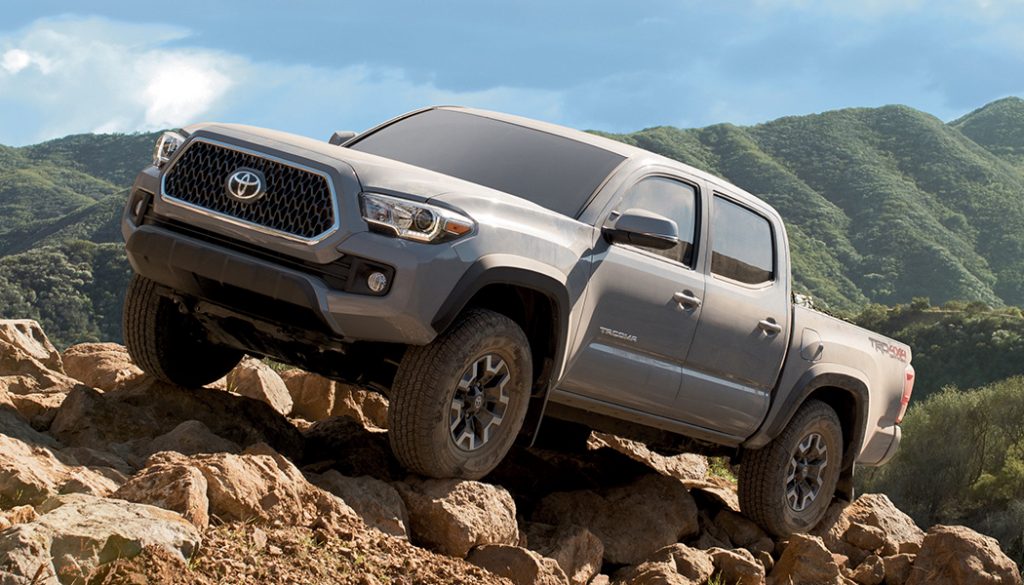 Toyota Tacoma: 245,659
The Tacoma isn't the newest of the compact pickup trucks, but it's probably the most legendary. This is an old-school truck in a world where the competition has gotten more polished. Buyers might say too polished, given this truck's excellent sales. It comes with a big torquey V6 engine and a rugged suspension. Buyers wanting to exercise the Tacoma off road can choose from multiple off-road options all the way up to the TRD Pro with a Fox suspension and a great big desert air intake sticking up about the roof. This might be the coolest entry of the best selling vehicles of 2018.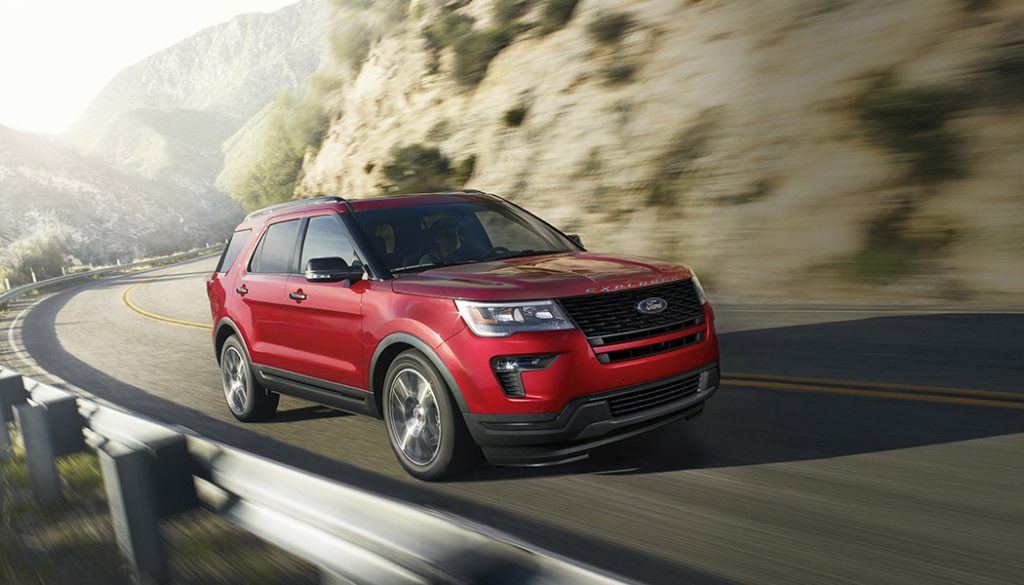 Ford Explorer: 261,571
The Ford Explorer is the best-selling three-row SUV on this list. That means that for buyers needing space for more than five, this is the top choice. The Explorer offers an interior that looks good but isn't too fancy to handle the wear and tear of family use. It can be had with a pair of V6 engines, with the top option adding two turbochargers and putting out 365 hp. The Explorer's age – it debuted in 2011 – hasn't hurt it on the best selling vehicles of 2018, but there is an all-new version expected to arrive this summer. That one will be available as a hybrid and as the performance model ST.
You May Also Enjoy:
Safest Cars of 2018: The List Has Shrunk to Just These 16 Models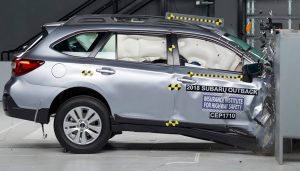 Ford Escape: 272,228
The Escape is another one of the original class of crossovers. Though it's traded some of the square rugged looks of the original for something more stylish. It comes with a choice of multiple four-cylinder engines letting buyers trade power for fuel economy. It also comes with Ford Sync3, Ford's excellent infotainment and connectivity system. Roomy front seats will be popular with driver and front passenger, though cargo space trails behind some of its compact rivals.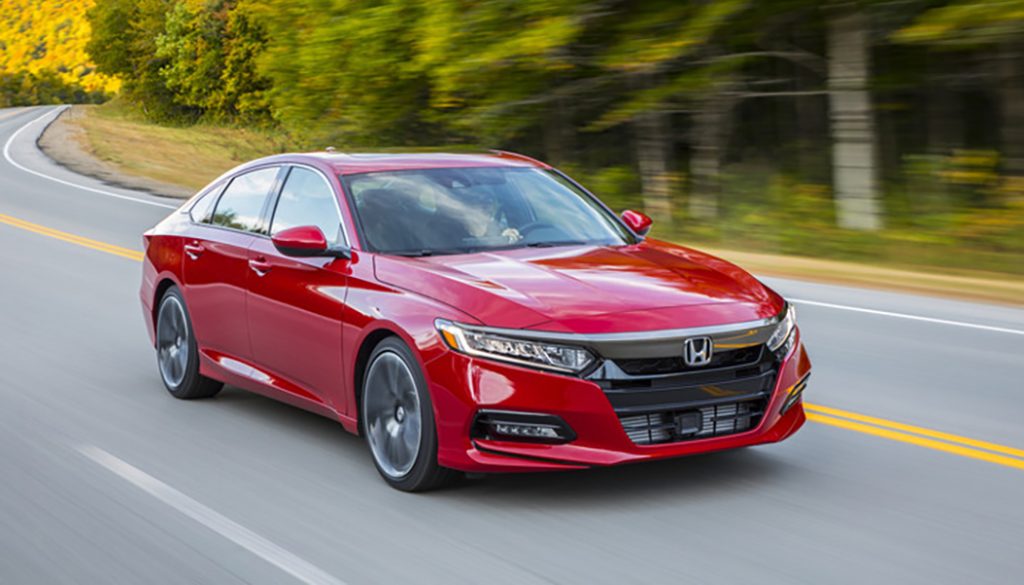 Honda Accord: 291,071
The Accord got a complete remake for 2018, making for a car that looks very sleek. Honda's big sedan offers up loads of room for passengers and driver, and has a big trunk for buyers who aren't yet ready to cross over to the crossover. You can get a 1.5L turbo four or you can upgrade to a 2.0T that puts out 252 hp. There's even a hybrid model, returning to the lineup. Despite the car's large size, it's still enjoyable to drive. Something that's tougher for crossovers than it is for cars.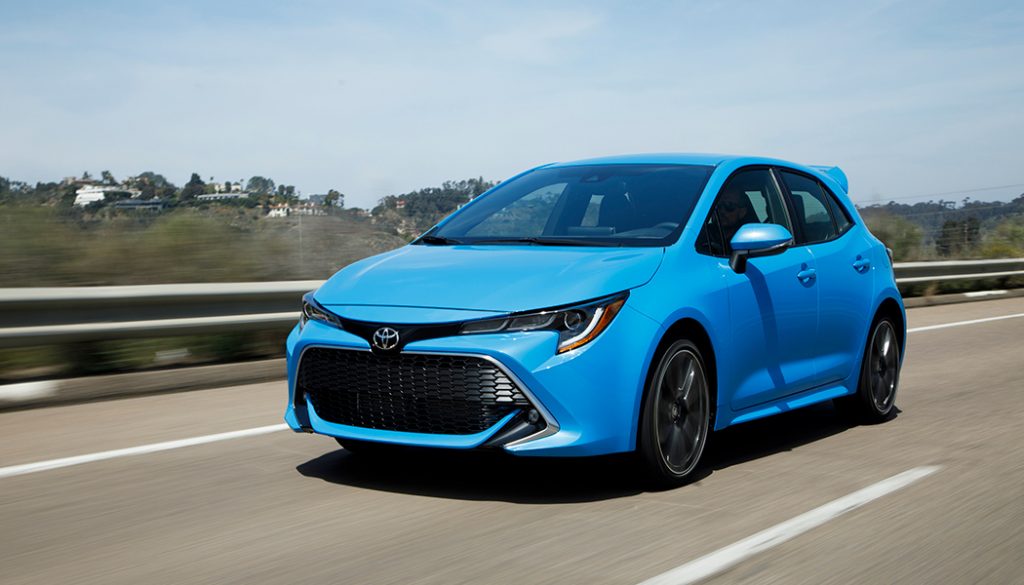 Toyota Corolla: 303,732
Toyota sells a hatchback and a sedan version of the compact Corolla, but until the new sedan starts to arrive at dealers mid-this year, they're not really related. A newer and much more stylish Corolla hatch arrived late last year with a sedan to follow. The Corolla sedan offers almost all of Toyota's driver aid safety features on even the lowest-priced model. That's why it's popular with buyers who want lots of safety without all of the luxury bells and whistles that go with them from other automakers.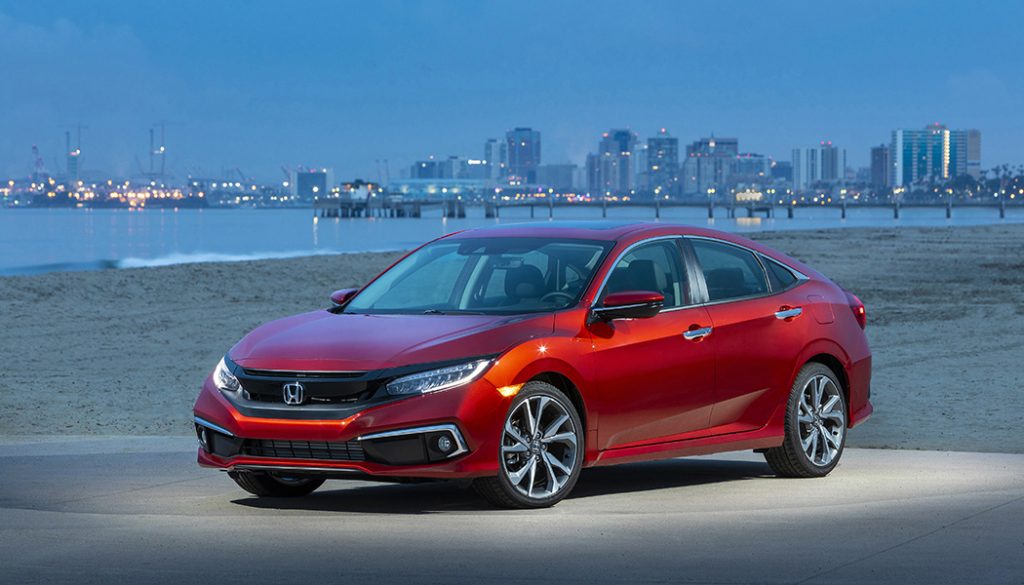 Honda Civic: 325,760
Honda gives buyers Civics ranging from the bare-bones DX sedan to the 306 hp, big wing, and bolstered racing-style seats of the Type R. They all have in common Honda's ability to make even the humblest sedan drive like a much more sporting car. If you want a hatch, a sedan, or a coupe, you can find it in the Civic.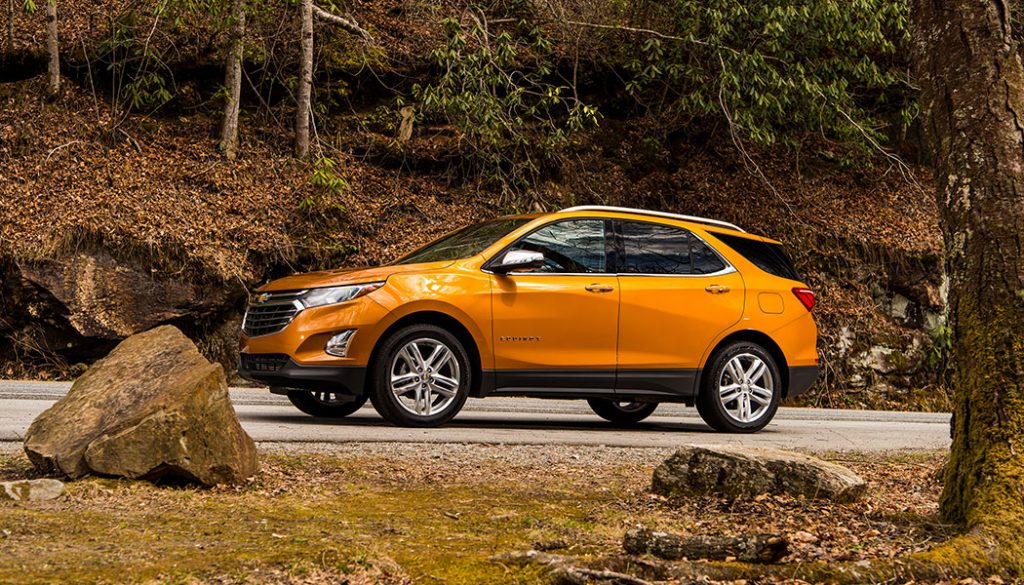 Chevrolet Equinox: 332,618
This is the second-best selling of all of General Motors' models. And it's in the incredibly hot compact crossover segment. So what brings buyers to this model? Well, how about a 1.5L turbo four, a 2.0L turbo four if you need more power, or a 1.6L diesel. The only diesel in the segment, though it's shared with its sibling at GMC. The Equinox also offers up loads of interior space and a wide range of trims that let it fit into more budgets.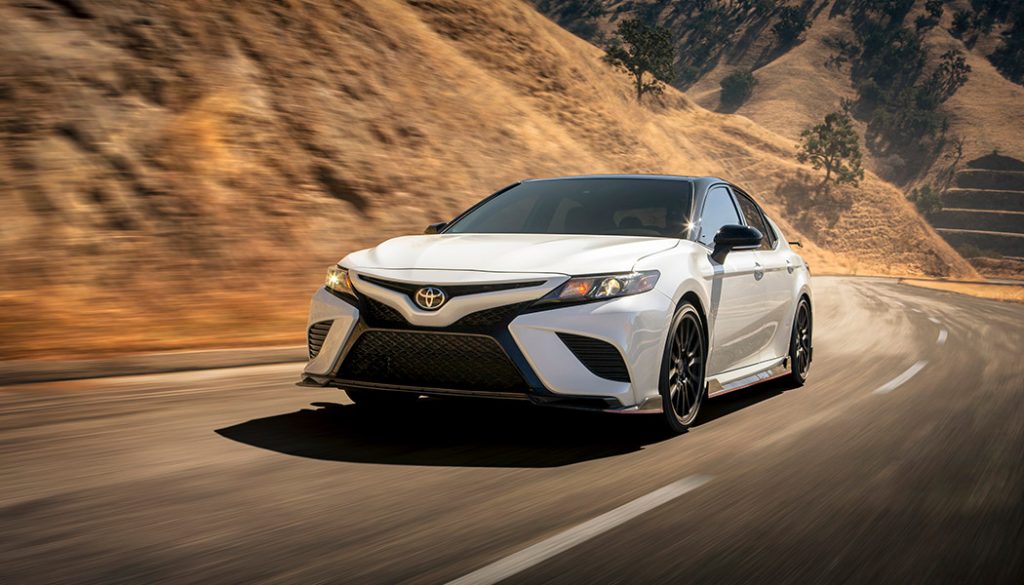 Toyota Camry: 343,439
Finally, a car on the best selling vehicles of 2018 list. Toyota's midsize Camry was the first model in Toyota's latest run of new product that the company says are more fun and more fun to drive. With a four-cylinder, V6, and hybrid models, the Camry has lots of engine options. Along with luxury and sport trims depending on your driving priorities. It's also one of the only vehicles around to offer a bright red leather interior. This isn't exactly the beige Camry of old.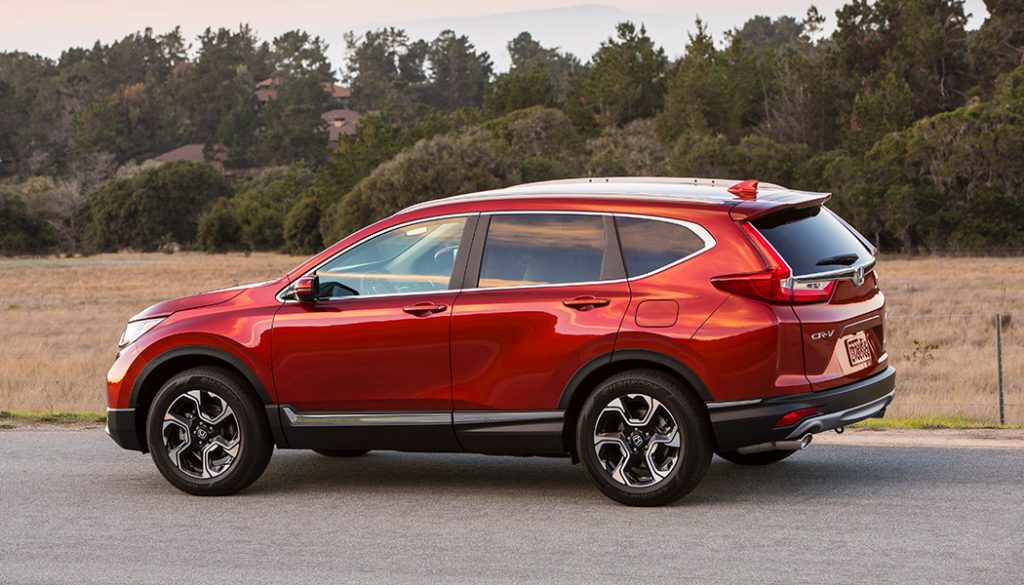 Honda CR-V: 379,013
The Honda CR-V is a perennial best-seller. Honda has managed to turn the latest CR-V into what might be the ultimate compact crossover package. A step-in height that seems perfect for drivers of just about any height. Plus a sipping four-cylinder turbo engine and a smooth CVT. Honda has also re-added the missing volume knob that was a bit of a sore point for a few model years. But the CR-V's real party trick is the biggest cargo area in the class. It's absolutely cavernous in the back, letting you hail more stuff than you'd ever expect from the exterior size.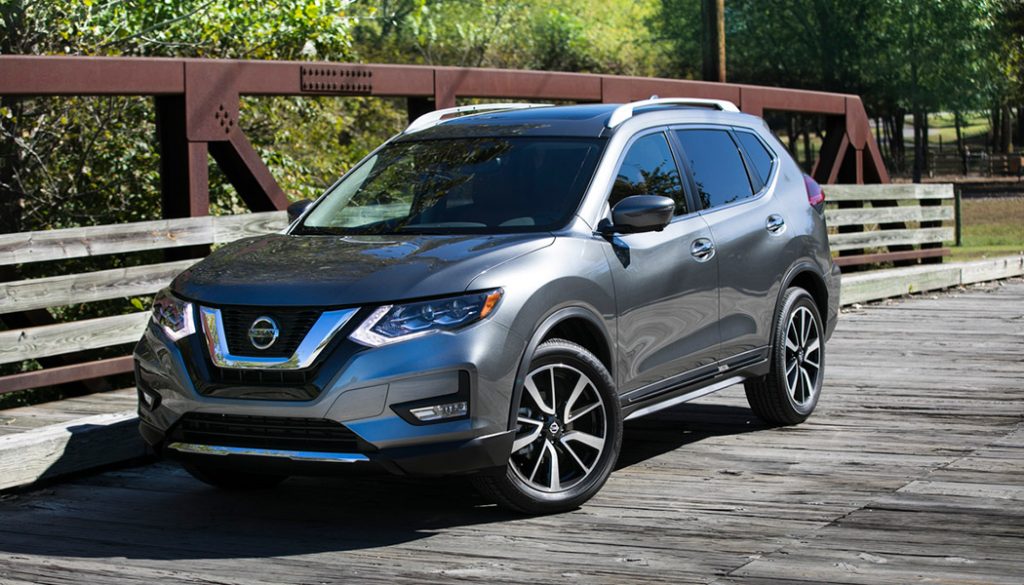 Nissan Rogue: 412,110
Playing a big part in putting the Nissan Rogue on the best selling vehicles of 2018 list is that Nissan counts two different models with similar names as one. The Rogue and the Rogue Sport are two very different vehicles, but their sales add up. Still, the Rogue offers up an impressive package of driver assistance tech, high seating options, and fuel-efficient powertrains. And it does that in a right-size package. For buyers who want something smaller, then the Rogue Sport delivers on just that.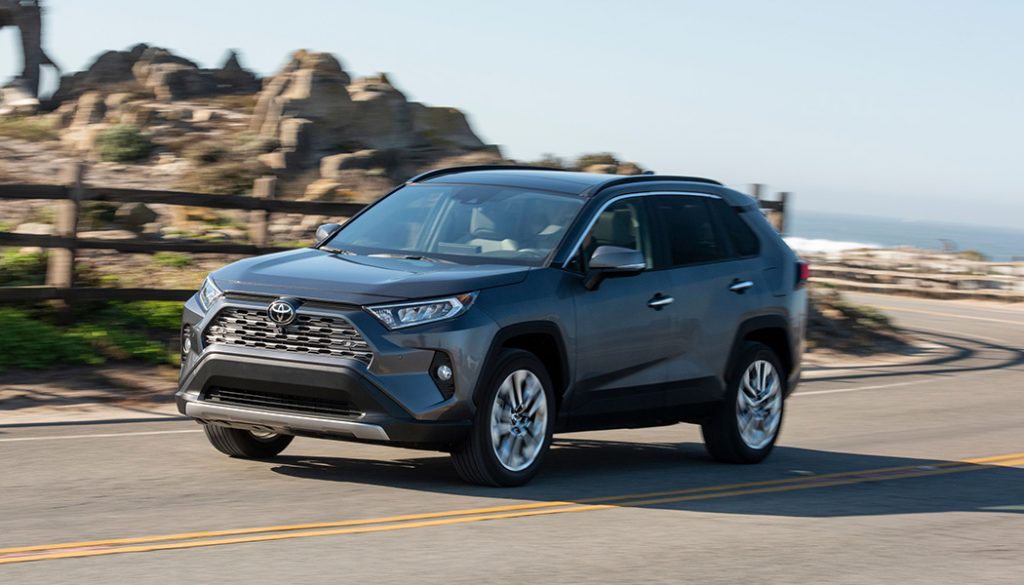 Toyota RAV4: 427,168
The first crossover on the list, Toyota's RAV4 has taken the place of the Camry as top-selling not-a-pickup. The RAV4 was one of the first small crossovers, and the little 'ute struck a chord with buyers. With a range of fuel-sipping powertrain options including a hybrid version, there's little wonder why this is one of the best selling vehicles of 2018. Toyota also loads this up with safety features standard like radar cruise control and automatic braking. The new model, which arrived late in the year, expands on that with a new shape and a new interior.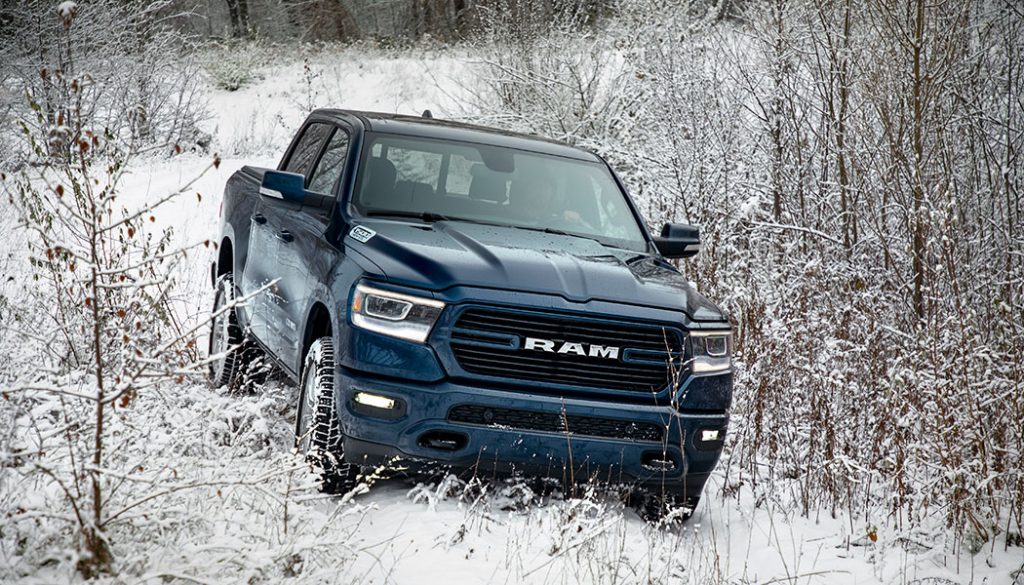 Ram Pickup: 536,980
Like the Silverado, Ram is in the middle of rolling out an all-new model. And what a model it is. The new Rams offer an air suspension that makes this truck one of the smoothest-riding around. A staggering array of luxury trims keep this truck plush and many special editions keep the Ram fresh with buyers by letting them have a truck that stands out even if the model is a massive seller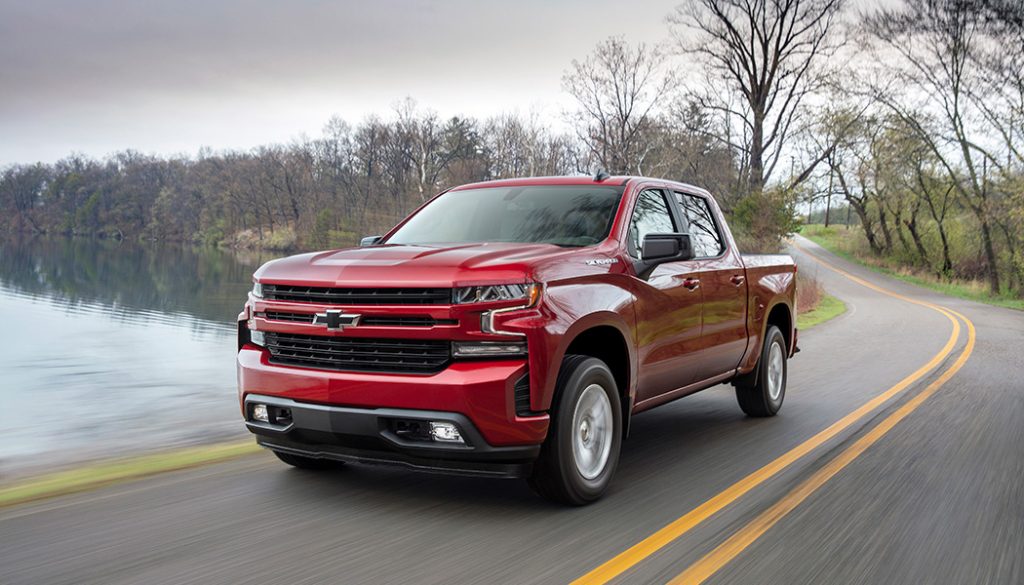 Chevrolet Silverado: 585,582
If the gap between this, the second-best seller, and the top spot on the best selling vehicles of 2018 list was a vehicle, it would take the 10th spot on the list. That's a big gap. But Chevrolet isn't sitting still. They've just launched an all-new version of the 1500 model and there's a new HD arriving too. Chevrolet's truck has almost as many flavours as the F-Series, all the way down to a four-cylinder engine choice. It's not the fancy all-aluminum body of the Ford, but Chevrolet has lightweight tricks of its own that make this steel pickup even lighter. With the full line of the new trucks rolling out this year, expect a tight battle.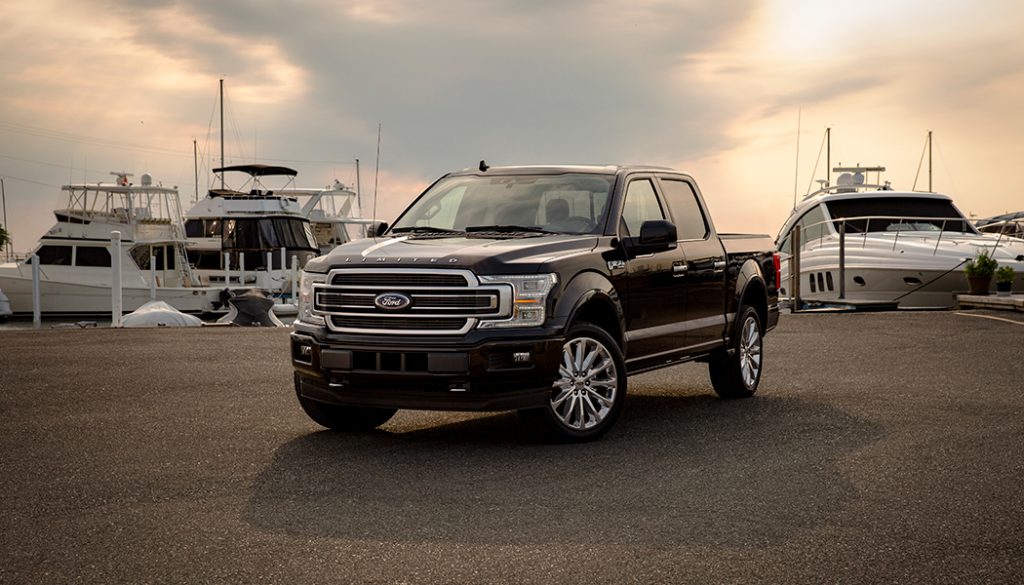 Ford F-Series: 909,330
Ford's F-Series pickups have been tops of the chart for many years. 42 years, to be precise. That's a whole lot of time to dominate any market, let alone one as competitive as this. What keeps it as one of the best selling vehicles of 2018? Variety. It comes with three different cab choices, payload and towing from "lots" to "more than your house." And six engine choices in the light-duty trucks plus two more in the Super Duty HD trucks. As well as cabs that range from vinyl floor workmobiles to luxury versions that can trade features with some of the best luxury sedans.