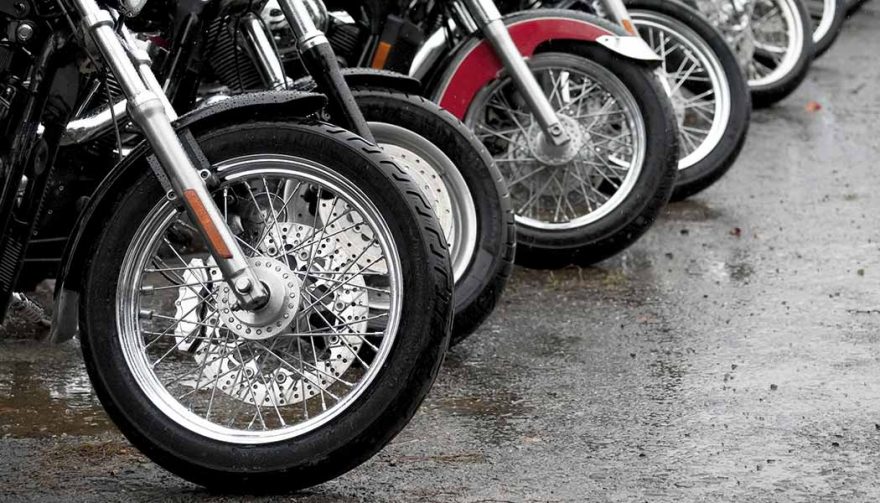 There are pros and cons for buying a new or used first motorcycle
Should You Go New or Used for Your First Motorcycle?
It's exciting to shop for your first motorcycle. There are many brands and models and styles to choose from. On top of that, you'll have to decide if you want to buy a new or used motorcycle.
There are a lot of factors to consider, aside from money, when it comes to buying a new or used motorcycle. Especially if it is going to be your first bike.
Before you can even begin to decide whether you want to buy a new or used bike, you'll want to determine how the motorcycle will be used. You're not going want the fastest motorcycle on your first ride, granted. But are you going to be taking long weekend rides with friends down the highway? Are you going to be using the bike as a type of commuter around town? Or maybe you want a versatile bike that can do a little bit of both?
Narrowing your choices down will help you decide if a new or used motorcycle is best to begin with.  Now let's look at the primary issues that influence the purchase of your first motorcycle. Then you can decide if your first motorcycle should be a new or used bike.
Your First Motorcycle Probably Won't Be Your Last
Chances are, you are going to like motorcycling. And you're going to want something different once you've become more comfortable with your first bike.
So don't feel like you have to buy a bigger, faster or more expensive machine than you really need at first and then grow into it. Instead plan to sell or trade it in when it has served its purpose.
You May Also Enjoy:
The Best Electric Motorcycles and Why You Should Pay Attention to EV Bikes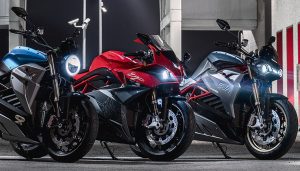 Related Search Topics (Ads)
Knowing that you won't keep your first motorcycle opens the door to consider a used bike at a lower cost.
Budget and Financing Options
Like buying a new car, new bikes will have financing options, depending on your credit. For a down payment you can buy the model that suits you best and have with monthly payments that fit your budget.
Used bikes are hot sellers at bike dealerships and should offer financing as well. But if you are buying a used bike from a private seller they will want a cash sale. Start saving now, that can require a big chunk of money.
Mechanical Warranty
Will you do the motorcycle maintenance  or will you take it to a mechanic or dealership? It matters, because repair work on motorcycles is expensive.
A used bike can be a good choice for the mechanically inclined person with garage space and tools to work on it. But then, it can be a very bad choice for an apartment dweller with no work space, or for somebody without any DIY inclination.
On the other hand, a new bike will come with a warranty on the product. And the chances of having to do any repairs won't be as great with a new bike.
Depreciation and Resale Value
Face it, the value of a brand-new bike will fall quickly the first year or two that you own it. Depreciation is a big expense.
If you already know you will be trading in the bike in a year or two, why take the big depreciation loss on a brand-new model? Consider a slightly used bike instead.
Will You Travel Long Distances with the Bike?
Granted, most newbies don't ride their bikes coast to coast on long distance motorcycle vacations. But for those riders who do travel like that, and there are a lot of us, service and parts availability is very important when you are far from home.
A good used bike that has an extensive dealer network that has been in existence for decades could be a good choice. But if you choose a rare, exotic brand with spotty dealer coverage, then getting emergency repairs out of state can be time consuming and expensive.
With that reasoning, if you do want to own an exotic brand motorcycle, choosing a new bike might make more sense for the extra reliability factor.
Modifications and Accessories for the Bike
Motorcyclists are individualists. That's one reason we are drawn to the sport. With that, it's very likely you will want to personalize your bike with accessories and modifications.
There are two schools of thought here. If you are going to heavily modify your first motorcycle, why bother with the expense of a new one when a used bike will suffice?
On the other hand, if you are the type of person who will read every page of the accessory catalogue and then make wish lists for all the gadgets you want, then consider buying new. You can roll all those accessories into the purchase price, along with the financing, and perhaps save some money too.
Make It Your Bike and Your Personal Decision
This will be your motorcycle, not your spouse's and not your best friend's. While they will have advice on what you "should" buy, make it your decision.
That way you will be a lot happier, safer and more satisfied with your purchase in the long run.