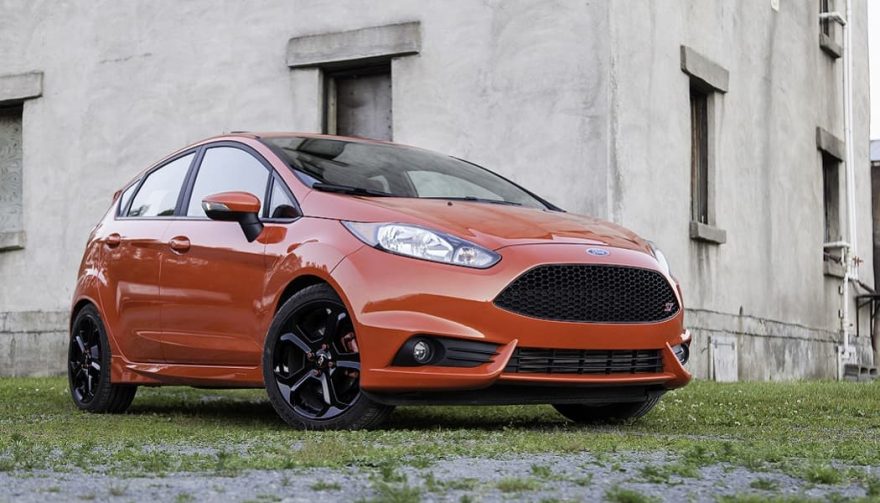 Ford Will Pull the Fiesta Out of the U.S.
Dearborn, Mich – The days of new Fiestas gracing Ford dealership lots are numbered. Romanian auto publication 0-100 uncovered this unpleasant news. It got all the info straight from Robert Stiller, Ford B-segment vehicle program manager. The Ford Fiesta is out in the United States.
This isn't what anyone who wants an affordable, fun subcompact wants to hear. Americans had been clamoring for the little car to hit the US market. With the sixth generation going out the door, the seventh generation won't be a true global car.
March of the SUVs
Blame insatiable appetites for SUVs. Stiller certainly did. Americans just don't want subcompact cars, at least not in numbers large enough to justify bringing the Ford Fiesta back.
Instead, consumers these days are all about the promise of utility. SUVs of any size generate sales, from subcompacts all the way to full-size models. Automakers have been seeing this same trend. It's happening in both mainstream and luxury brands. Plus, SUVs tend to allow for bigger profit margins.
Interestingly, Ford isn't just dumping the Fiesta in the United States. Shoppers in China and Latin America have been passing up the car. People there favor SUVs instead.
Cheap Thrills
Shoppers who had been looking to save a buck have gravitated to the Ford Fiesta. While a starting MSRP of $13,660 constitutes a big temptation, a surprising number of shoppers are passing the car over. They're opting for more expensive vehicles.
The Ford Fiesta is one of the most fuel efficient cars. Its 1.0-liter EcoBoost three-cylinder engine makes judicious use of fuel. That means fewer stops at gas stations. It also means fewer operating costs. In other words, the Fiesta has been a great budget-friendly car.
The allure of the Ford Fiesta ST is about cheap performance. For a base MSRP of $21,140, owners get a 1.6-liter EcoBoost four-cylinder engine. It pumps out a stout 197 horsepower and 202 lb-ft of torque. Sharp and responsive handling balances that power. Racing-inspired touches, such as a rear spoiler mounted to the top of the tailgate, add to the fun factor.
A Replacement of Sorts
While the Ford Fiesta is going out, another subcompact will act as a replacement. The EcoSport will storm onto the scene in North America for 2018. While it probably won't feature a hot ST performance-oriented version, the SUV does allow for better cargo capacity and snow capabilities.
Ford has been working overtime to make the EcoSport hip and cool. The automaker revealed it initially through Snapchat. After the reveal, Ford left the SUV on display in an interactive experience situated in Hollywood.
Many consumers will likely just wait for the EcoSport. But if you prefer the tighter handling of a car, and the lower price, now's the time to snatch up a Ford Fiesta.