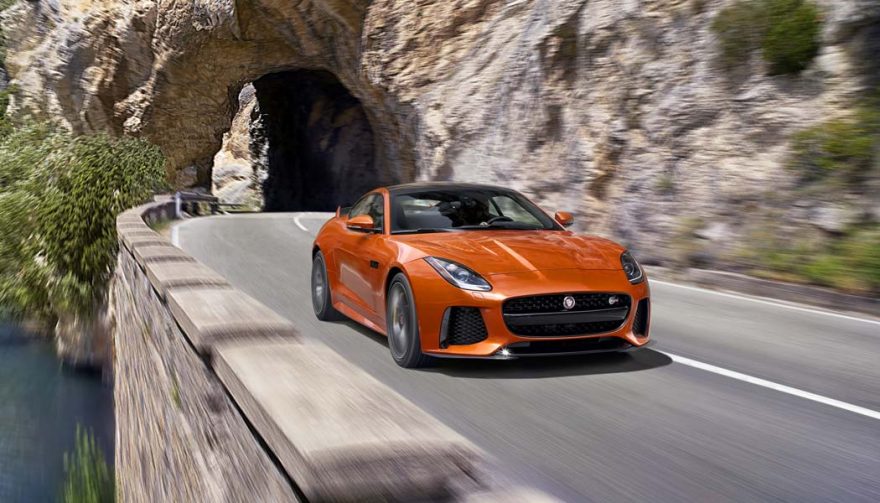 The Jaguar F-Type SVR has a 0-to-60 time at three seconds flat.
Hold Onto Your Hats: It's the Best Performance Cars of 2017
People are going to describe the best performance cars in different terms. Some think that the highest horsepower means it's the best performance car. Others only consider exotic brands to be among the best. And others feel that true performance is found in domestic muscle with few exceptions. Then there are people who want a driver's car, something that combines power and handling.
Because it's different strokes for different folks, these best performance cars aren't going to be ranked. Think of it as a suggestion list if you want to have a blast behind the wheel of a car. One thing you can guarantee: each car earns its place on the list one way or another.
2017 Jaguar F-Type SVR
There are only flashes of the snobby attitude Jaguar gives off with most of its cars. The F-Type is a different animal, focusing on performance more than just giving an air of snootiness. The Jaguar F-Type SVR is a front-engine 5.0-liter supercharged V8 that winds up 575 horsepower and 516 lb-ft of torque, so AWD is used to keep it all under control. Acceleration from 0 to 60 is 3.0 seconds flat, and that's middle of the pack for our list.
What you did not expect is that the F-Type still has a rather soft suspension. That gives you the option to throw it around a bit, but it feels less controlled than some other models. A roaring exhaust sounds fantastic but can get a little annoying sooner rather than later. And yes, there are still some pretentious quirks inside, but you'll get over them quickly.
2017 Acura NSX
Now this is quite a car. Perhaps the most well-rounded of the best performance cars, the NSX can do pretty much anything. From a standstill, it can chirp all four tires when you hit the gas in Sport Plus mode. When you get into corners, it can hold them better than virtually any other competitor. It's been compared to a Porsche 918 but better, and that's all without engaging Launch mode.
The 2017 Acura NSX has a beastly 573 horsepower and 476 lb-ft of torque from its hybrid 3.5-liter twin-turbo mid-engine powertrain, and two electric motors power the front wheels for AWD. 3.1 seconds is its 0-to-60 time, which is good enough for us.
View on One Page
You May Also Enjoy:
Why Air-Cooled 911s Aren't Better Than Water-Cooled Porshes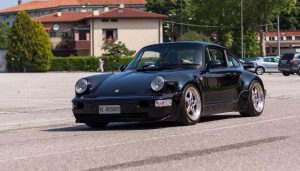 Related Search Topics (Ads)