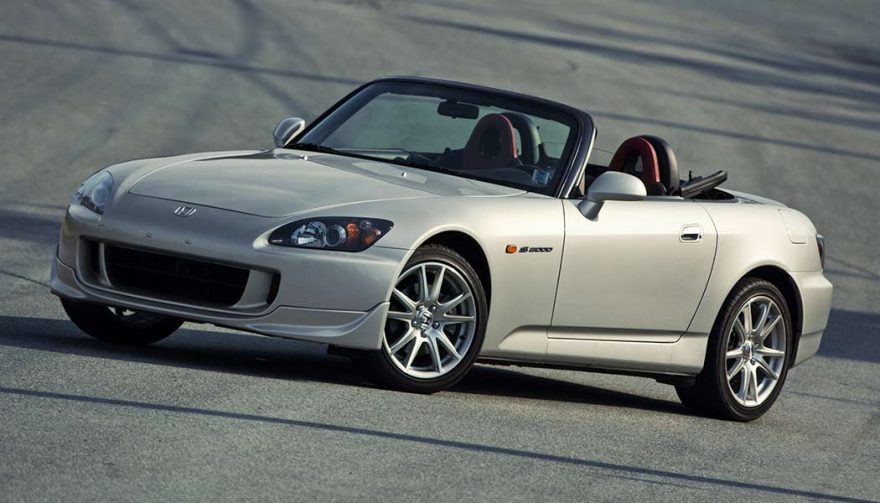 The Honda S2000 was in production from 1999 to 2009.
Best Tuner Cars: 8 Models Ready to Be High Performance Machines
It's all fun and games until someone loses a street race. Trying to put together one of the best tuner cars is perhaps the most enjoyable way to blow all your free time and every last cent you earn. Tuners are ideal for drifting, racing, Sunday night cruising and even commuting.
You'll get domestic guys who think their rides are good for tuner cars. But Chevy Corvettes, Ford Mustangs, Dodge Neons and the like just don't cut it. The best tuner cars are imports – everyone knows that. And to give you a head start, here are the eight best tuner cars out there.
Honda S2000
Honestly, there isn't a better jumping off point for the best tuner cars than the Honda S2000. In production from 1999 to 2009, it is a sexy little two-seater that is lightweight, rigid and low-slung. The rear-wheel-drive Honda S2000 was powered by a 237-hp four-cylinder, originally a 2.0-liter in the first generation. The second-gen S2000 increased displacement slightly.
Both generations are ideal canvases for a tuner build. Whether it's adding a turbocharger or adding a massive wing, the Honda S2000 will be incredibly fun to drive. Builds in excess of 600 hp are possible.
Mazda Miata
The Mazda Miata has been in continuous production for almost 30 years. It's one of the lightest two-seater cars available, not to mention one of the most fun cars to drive. The Miata is available in a ragtop or a removable hardtop, but the open-air experience is what it's about.
Factory equipment is relatively basic until recent years. The first generation used a 1.6-liter four-cylinder, with later models utilizing a 1.8-liter, and eventually a 2.0-liter four-cylinder in 2006. A 155-hp SKYACTIV-G four-cylinder is what's under the hood today.
You can slap in a V6 or a V8 for a vicious rumble. Most people tune the four-cylinder that's already there, installing a turbo, upgrading injectors, and topping up the horsepower piggybank with bolt-ons. Over 300 hp isn't out of reach for this tiny convertible.
View on One Page