Truck/Suv
Read More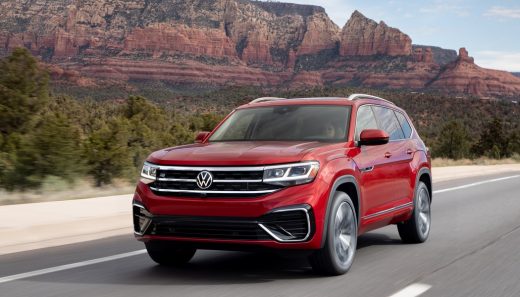 The 2020 Volkswagen Atlas is a big, comfortable family hauler that offers plenty of tech, good looks, and upscale amenities
If you're looking for the most reliable truck, these seven models are three years old and they are still going strong helping people move today.
No matter the engine you pick, the 2017 Ram 1500 performs like a champ, but you're going to shell out for the Hemi or EcoDiesel.
SUVs are always increasing in popularity, especially for families, which makes safety paramount for parents. These are the safest SUVs of 2017.
With the 2017 GMC Sierra, you get a truck that's not ashamed to be a truck. Not to mention tons of features and finishes to choose from.
A hybrid Mustang and a diesel and hybrid F-150 mean Ford is serious about alternative energy. But will these new rides resonate with drivers?
We don't know much about the new Ford Bronco yet. But we do know it will need some serious trail chops to compete with the Wrangler.
Low prices at the pump and an insatiable hunger for trucks continue to push sales. Check out the bestselling trucks of 2016
With SUV sales skyrocketing, the best selling SUV in 2016 had some stiff competition. Let's which vehicles pushed the most units.
From the headlights to the 360-degree camera view, new off-road technology is changing new cars and SUVs, making it safer for you and the vehicle.
If you are looking for solid off-road rides that look better on the trail than sitting on the dealership lot, take a look at these.