Truck/Suv
Read More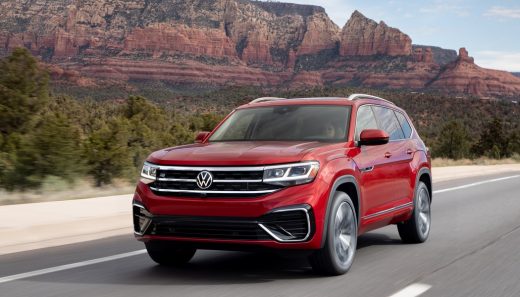 The 2020 Volkswagen Atlas is a big, comfortable family hauler that offers plenty of tech, good looks, and upscale amenities
Forget the jacked-up, sketchy looking soft-roaders you see on the highway, buy one of the best off-road trucks and go mudding with a warranty
When it comes to trucks, you need the top specs on the sheet. The 2020 Ford Super Duty manages top payload, towing, and torque.
SUVs are no longer just the rugged workhorses of yore. We've got those if you want, but our picks of the top SUVs include fun to drive and efficient too
Not sure what rubber is best for your on and off-road needs? Read this to see if the best all-terrain tires are right for your ride.
Need to lug and haul in comfort? We look at the market and give you five choices for the most comfortable truck of 2019. Big and small.
Honda trimmed down the Pilot to make the slimmer and more off-road capable 2019 Honda Passport. Is it the right size, or too little of a good thing?
Tow, haul, lug, or off-road. The best new trucks make doing work easier. And they can be pretty good when it's time for play, too.
It was one of the first-ever, now it's a stalwart of the compact crossover category. Now, the 2019 Toyota RAV4 Crossover is all-new. We drive it.
A full-size pickup is a big purchase. The engine is just as important as the badge. Here are the Most Reliable Silverado Engines from Chevrolet!
With the 2019 Ford Ranger, the automaker has opened up a new choice for buyers wanting a blue oval without the size of the F-150