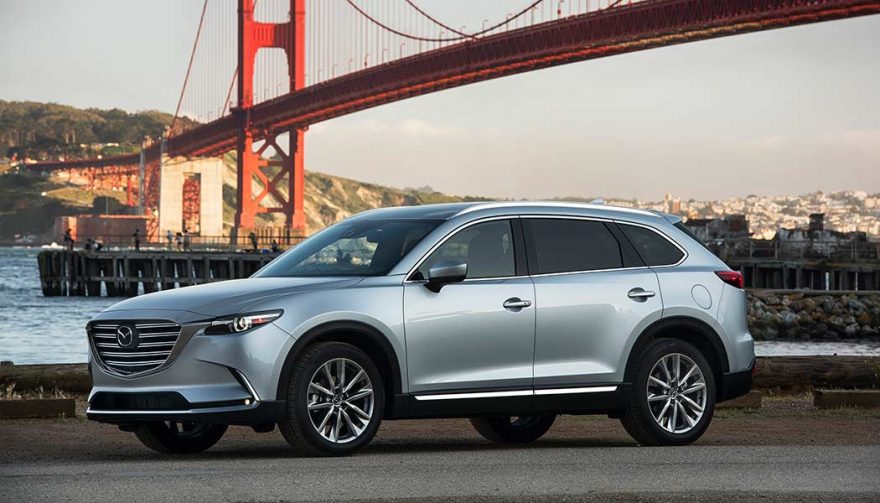 Mazda CX-9 sales were up 61 percent in 2017
The 5 Biggest Winners and Losers of 2017 for Vehicle Sales
What an interesting year 2017 was for vehicle sales. Predictions about the increase in SUV and truck sales proved to be true. Luxury cars were trending, not just trendy. Electric cars strolled into the mainstream and drew everyone's attention.
Of course, vehicles like the Ford F-Series, Chevy Silverado and Ram Trucks stayed at the top of the sales charts based on units sold. The Nissan Rogue climbed its way into fifth spot in the US on an impressive 22.3 percent gain. It's a winner for 2017 for sure.
There were other models that made even more significant year-over-year sales increases in 2017. And there were those who didn't fare so well. These are the five biggest winners and losers of 2017 in vehicle sales with full sales years in both 2016 and 2017.
Who's Hot: Greatest Percentage Increase in Vehicle Sales
Mazda CX-9: 61 percent increase in sales
The old, tired first-gen Mazda CX-9 left after the 2015 model year, and a svelte, competitive new vehicle took its place in 2016. The CX-9 ditched the faux-minivan appearance for a hot midsize SUV look that turns heads, not stomachs. A 2.5-liter SkyActiv-G gas engine with up to 250 horsepower is standard, and driver-assistive tech is available in the CX-9 for the first time.
The Mazda CX-9 rose 60.9 percent in U.S. sales overall from 2016 to 2017. It tallied 16,051 units in '16, then climbed to 25,828 in '17.
Tesla Model X: 67 percent increase
With electric car sales booming, you'd expect at least one on the list, but probably not the high-priced Tesla Model X. Yet here it is, boasting a phenomenal jump in sales. The Model X is what you'd consider modern luxury, it has Autopilot capabilities, fantastic leather seating, technological integration for audio, connectivity, HVAC and much more.
The Tesla Model X was an outlier that sold just 14,400 units in 2016. That number went up to 24,000 in 2017, an increase of 66.7 percent year over year.
View on One Page